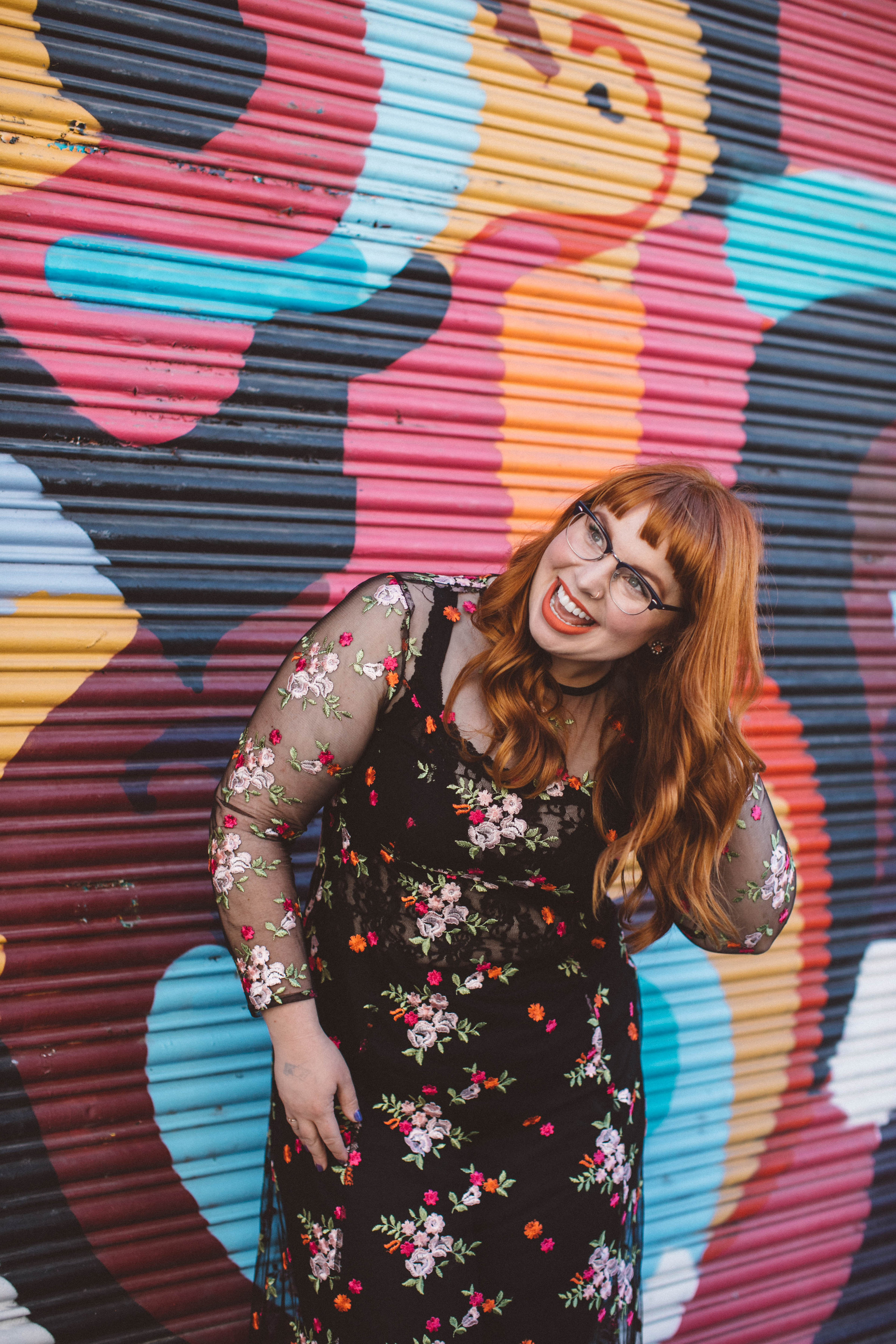 Well, hello there. I'm Kaeli Quick, and I'm a comedian, actor, writer, and singer from San Francisco — now in Los Angeles!
Whether you're from the Bay or not, you might have seen my mug in a pro-choice music video from AJ+'s Newsbroke comedy channel, a recent episode of Channel 101's primetime series "Making Partner," or a national commercial for ThredUp where I play 3 versions of myself, one of which dances like a mom who's gotten into the boxed wine again. This summer, I'll be appearing in a new Second City musical about sexism in Hollywood called "Super Sexy Sexy Superhero." Maybe you haven't seen my goofy face in any of those things, and that's 100% fine. I mean, I get it. You're probably busy doing your taxes or washing your hair.
Anyway, lemme just say I've always been juiced about comedy. Instead of doing my chores, I used to write parody songs à la Weird Al and transcribe SNL sketches so I could re-enact them with friends. One summer, I learned all the dance numbers in Mel Brooks' "History of the World: Part 1," and I'm pretty sure I still have Dana Carvey's 1995 HBO special memorized. I should probably mention I skipped a lot of high school social functions to do this. Hooo boy, those teen years were rough.
After 15 years of doing theater – mostly musicals – I joined the SF improv community full force in 2011. From there, I founded the all-female team Vagina Jones in 2013, created and produced the weekly premise show Throwback Thursday, and served as Endgames Improv's Artistic Director 2015-2016. Plus, for a handful of dreamy summers, I was lucky enough to study at iO Chicago and perform in UCB's Del Close Marathon in New York – two places where "summer" doesn't involve fleece.
From time-to-time, you might have caught me in SF appearing in sketch shows with Killing My Lobster, riffing over movies at SF's Alamo Drafthouse, singing with the Clusterfunk house band, judging Speechless, hosting Kaeli-oke, or being overdressed at SF Sketchfest parties. My writing has been featured in Shipwreck, a monthly erotic fan-fiction competition, and Talkies, a local comedy variety show. I recently put my directorial and acting chops to work in Pianofight's Shortlived, the world's largest audience-judged short play competition, and took home 2nd place. Pretty okay for a small-town girl from Auburn, California who used to clean up other people's ketchup at In-N-Out.
Click the links at the top of the site to see me in a variety of silly videos, hear me be alarmingly earnest on some podcasts, or keep tabs on my v relevant soshe meedz. Also, feel free to hit me up in the form below if you wanna talk shop, go on a date, or reminisce about how "Carmen: A Hip Hopera" was Beyoncé's pre-Lemonade Lemonade. DON'T @ ME.

Talk soon,
My People
Mavrick Artists Agency (LA)
NYLO Agency (SF)
Melissa Mangum (LA)
Commercial + Print
melissa@minctalent.com
Nicole Younce (SF)
Commercial + Theatrical
nicole@nylotalent.com
Olivia Tehrani (SF)
Print Modeling
olivia@nylotalent.com
TO REACH OUT WITH HAIR COMPLIMENTS, GIGS, COLLABS, OR TO JUST SAY HI, CONTACT ME DIRECTLY HERE!
Hot tip: I'll probz write back.